Learning Outcomes
By the end of this section, you will be able to:
Develop and implement flexible strategies for reading and rereading.
Articulate how organizational features function for different audiences, creating cultural awareness within rhetorical situations.
Determine how genre conventions for structure, paragraphs, tone, and mechanics vary.
Identify common formats and design features for different kinds of text.
Read and write critically within social media platforms.
Summary of Assignment: Critical Response
Select a short "text" for response. The "text" may be written, visual, or a combination of both. Keeping in mind the example of Selena Gomez or other social media activists (such as Swedish environmentalist Greta Thunberg [b. 2003] or conservative speaker and entrepreneur Wayne Dupree [b. 1968]), focus on a text, perhaps a meme or social media post, that addresses an aspect of social activism. First, read it completely for understanding. Summarize or paraphrase the main ideas of the text to check for comprehension. Second, read it critically to determine its purpose, to analyze its use of language (or another element), and to evaluate it. Finally, write a short (1–2 pages) critical response to the text, perhaps recommending or not recommending it to other readers, explaining its significance in a particular area of life or field of study, or even commenting on the diction or style of the communication and its potential impact on readers.
Another Lens. When you consider another perspective, you often learn information you have not considered before. Look at Figure 1.6: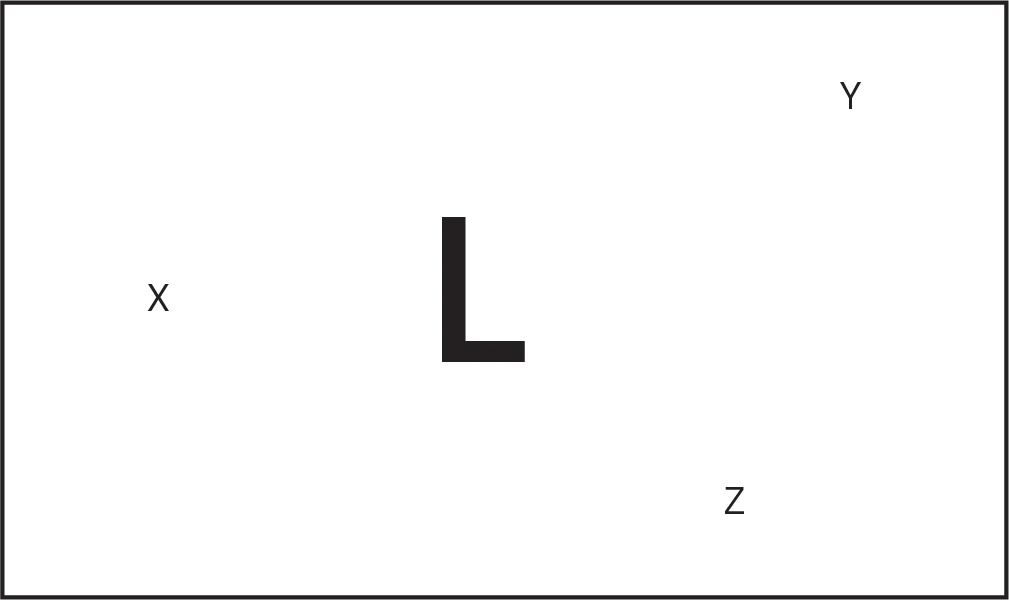 As a class or in small groups, agree on a short text to read and respond to, as described. Share your responses in small groups, paying particular attention to the evaluation, analysis, and evidence that each person presents. Revise your initial response based on these new, shared perspectives from your classmates about the same text. The goal is to learn from others' perspectives. In so doing, consider how your classmates' perspectives enhance your comprehension and broaden your ability to understand the interpretations of the text. As you revise, incorporate this new knowledge, and consider how the various cultures and interpretations based on culture can lead to understanding and even misunderstanding. Finally, pay attention to how you might consider these multiple perspectives to clarify the text's purpose or meaning for an audience.
Quick Launch: Mapping the Rhetorical Situation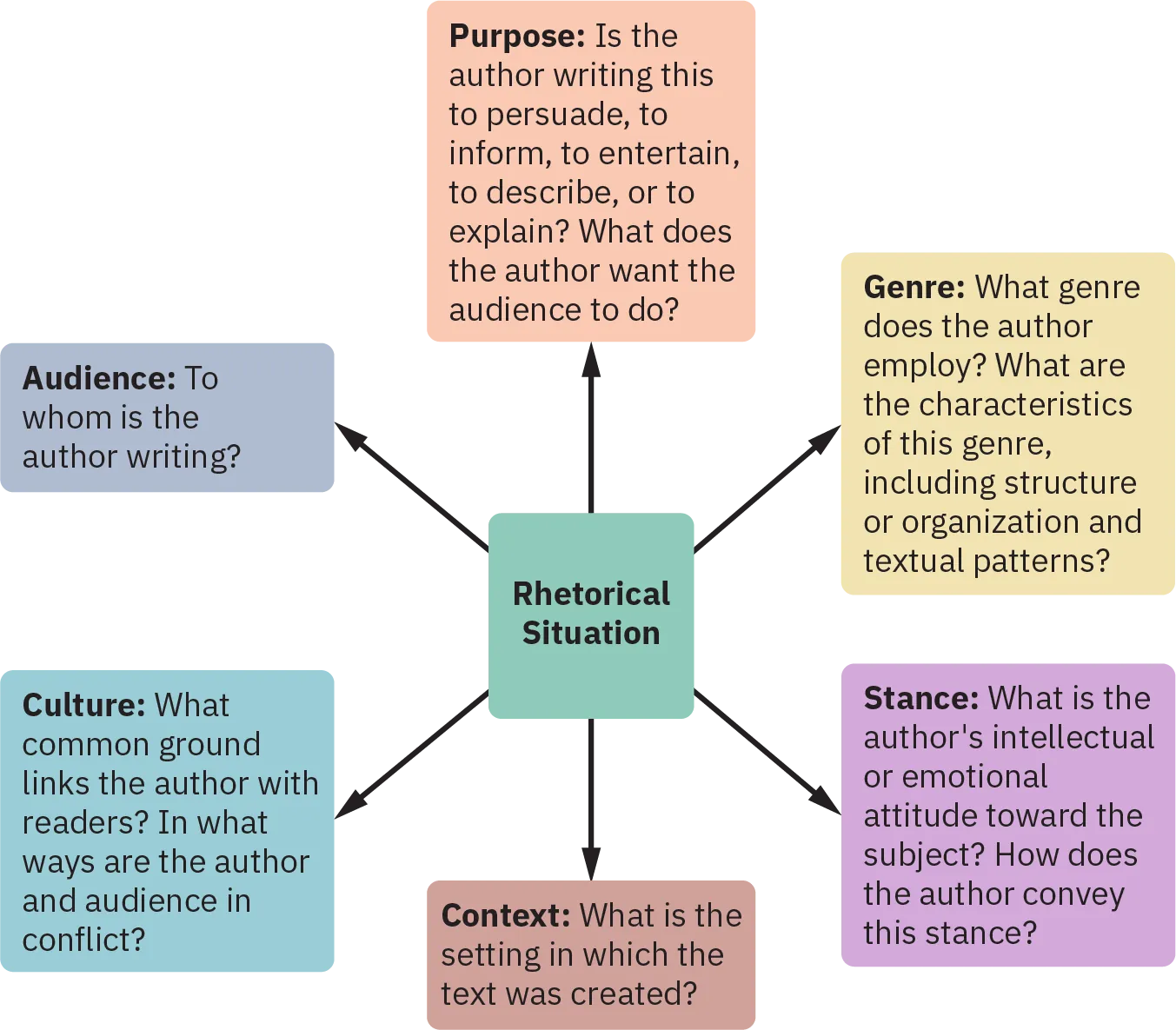 Drafting: Restating, Analyzing, and Evaluating
understand what it means within its rhetorical situation;
analyze its meaning;
evaluate its significance; and
determine how to incorporate it into your own thinking and writing.