Check Your Understanding Questions
1
.
Use the map provided to identify the following empires at their height: Hammurabi's Empire, the Hittite Empire, the Neo-Assyrian Empire. Match A, B, and C to the respective empire.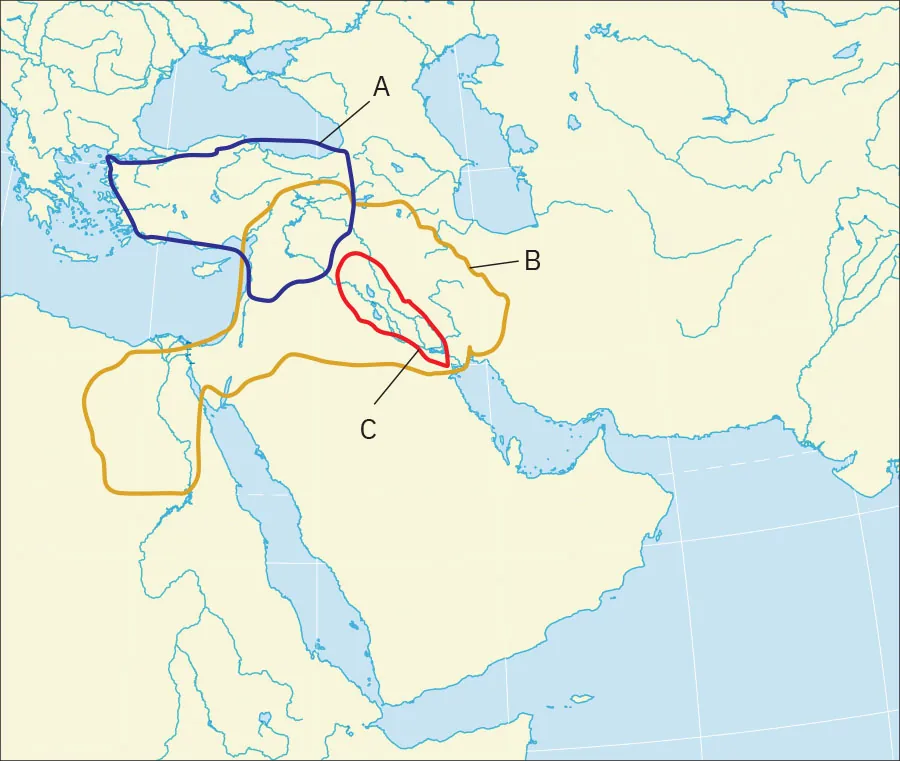 2
.
What led to the fall of the Neo-Assyrian Empire in the late seventh century BCE?
3
.
What methods did Near Eastern kingdoms, city-states, and empires use to gather intelligence about their neighbors, rivals, and vassals?
4
.
What were the consequences of the Hyksos migrations?
5
.
How did Egypt maintain its influence in Canaan during the New Kingdom?
6
.
Describe the scale of the Persian Empire during the reign of Darius I.
7
.
What are some similarities between Christianity and Zoroastrianism?
8
.
What evidence supports the existence of the united monarchy of Israel?
9
.
How did the Babylonian exile affect the faith of the Judeans?