Challenge Problems
89
.
The accompanying figure shows a flat, infinitely long sheet of width a that carries a current I uniformly distributed across it. Find the magnetic field at the point P, which is in the plane of the sheet and at a distance x from one edge. Test your result for the limit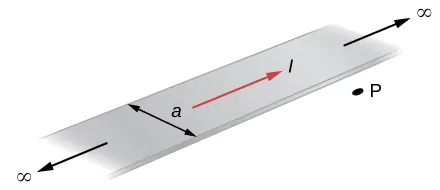 90
.
A hypothetical current flowing in the z-direction creates the field in the rectangular region of the xy-plane shown in the accompanying figure. Use Ampère's law to find the current through the rectangle.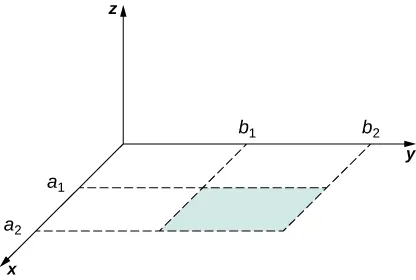 91
.
A nonconducting hard rubber circular disk of radius R is painted with a uniform surface charge density It is rotated about its axis with angular speed (a) Find the magnetic field produced at a point on the axis a distance h meters from the center of the disk. (b) Find the numerical value of magnitude of the magnetic field when and and compare it with the magnitude of magnetic field of Earth, which is about 1/2 Gauss.