PB
13
.
LO 5.5Selected information from Hernandez Corporation shows the following: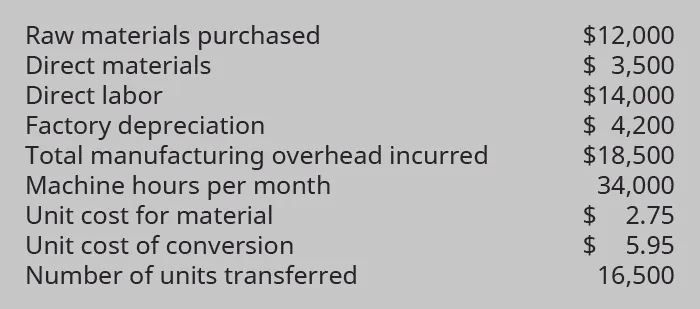 Prepare journal entries to record the following:
raw material purchased
direct labor incurred
depreciation expense (hint: this is part of manufacturing overhead)
raw materials used
overhead applied on the basis of $0.50 per machine hour
the transfer from department 1 to department 2
PB
14
.
LO 5.5Rexar had 1,000 units in beginning inventory before starting 9,500 units and completing 8,000 units. The beginning work in process inventory consisted of $5,000 in materials and $8,500 in conversion costs before $16,000 of materials and $18,500 of conversion costs were added during the month. The ending WIP inventory was 100% complete with regard to materials and 40% complete with regard to conversion costs. Prepare the journal entry to record the transfer of inventory from the manufacturing department to the finished goods department.