Critical Thinking
47
.
In the figure shown, if the nuclei were contained within the stalks of Acetabularia, what types of caps would you expect from the pictured grafts?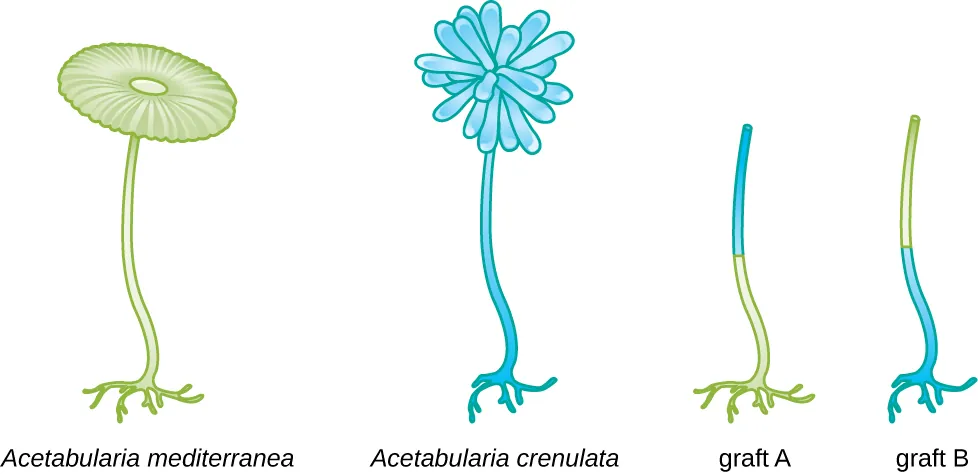 48
.
Why are Hershey and Chase credited with identifying DNA as the carrier of heredity even though DNA had been discovered many years before?
49
.
A certain DNA sample is found to have a makeup consisting of 22% thymine. Use Chargaff's rules to fill in the percentages for the other three nitrogenous bases.
50
.
In considering the structure of the DNA double helix, how would you expect the structure to differ if there was base pairing between two purines? Between two pyrimidines?
51
.
Identify the location of mRNA, rRNA, and tRNA in the figure.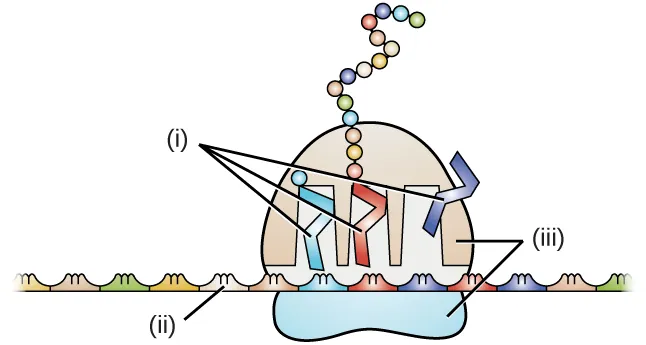 52
.
Why does it make sense that tRNA and rRNA molecules are more stable than mRNA molecules?
53
.
A new type of bacteriophage has been isolated and you are in charge of characterizing its genome. The base composition of the bacteriophage is A (15%), C (20%), T (35%), and G (30%). What can you conclude about the genome of the virus?