Learning Outcomes
By the end of this section, you will be able to:
Identify four major questions in political philosophy.
Define key terms in political philosophy.
List major conceptions of social justice.
Distinguish between political philosophies in principle and their application in practice.
Humans seek a wide variety of goals through political action. Many of these goals are based on self-interest, including the pursuit of power. But is pursuing self-interest the highest and best goal for political action? Or is it possible to identify goals that go beyond "give me more of what I want"? Efforts to define these goals take us into the realm of normative political theory—political philosophy, which was introduced in Chapter 1: What Is Politics and What Is Political Science?. As it is not possible to demonstrate empirically what people should seek, normative political theory relies on logic and persuasion. Normative political theorists are less interested in describing who people are and what they do, and more concerned with who people could be and what they should do.
The distinction between how the world is and how it should be is not always clear. For the big questions posed below, some have argued that answers exist, and that it is the human task to find them. Others contend that humans create the answers to our biggest questions. A nonpolitical analogy is the question "Does mathematics exist independently of human minds so that humans discover it, or do humans actually create it themselves?" This question cannot be answered by evidence—there is no proof regarding the origin of mathematical proofs—so advocates of each position appeal to our moral intuitions and our ability to reason.
What Are Human Rights?
Which rights should be called human rights is a core question in political theory. Human rights can be thought of in three main ways. One is that human rights exist; although unobservable, they are real, just as gravity is real. It may not be possible to know their source, but various philosophers have contended that they exist through God, nature, or human reason. From this perspective, people do not create human rights, nor must they earn them. Human rights are inalienable: they cannot be denied, taken away, or transferred to anyone else.3
The United Nations (UN) takes this position, describing human rights as "rights we have simply because we exist as human beings—they are not granted by any state. These universal rights are inherent to us all, regardless of nationality, sex, national or ethnic origin, color, religion, language, or any other status. They range from the most fundamental—the right to life—to those that make life worth living, such as the rights to food, education, work, health, and liberty."4
Alternately, human rights can be seen as a human invention—a social construction or a creation. In this view, unlike gravity, which exerts its force whether or not humans recognize it, political action is necessary to create and protect human rights. The basis for this view comes from observing the world around us. If you look around you will see poverty, homelessness, discrimination, and violence. Billions of individuals can attest to the fact that they do not themselves have access to the human rights that are often called inalienable. From this perspective, human rights are created through political action: they are what people define them to be.
There is yet a third possibility: that human rights (like gravity) are inherent, but too often ignored. Human rights are not created, but discovered. One of the tasks of political theory is to discern what these rights are, and one of the obligations of political actors is to bring these rights into practice. That countries have often failed to protect these rights reveals the flaws of political action, not the absence of the rights themselves.
Human rights are so important to politics that this book examines them in multiple places. Chapter 4 focuses on civil liberties—freedoms of conscience, worship, and speech, as well as the rights to privacy, among others. Civil liberties involve the freedoms that humans have (or, alternately, should have) to live their lives according to their own directions and purposes, without governmental interference. Chapter 7: Civil Rights examines civil rights, another form of human rights that are most often considered rights that are affirmed to specific groups that have previously been denied their rights, such as for example when African Americans in the United States were guaranteed the right to vote through the 15th Amendment to the US Constitution and when the 19th Amendment extended voting rights to women.
Consideration of human rights is central to international law, organizations, and treaties, so the book again turns to these rights in Chapter 15: International Law and International Organizations. The United Nations has been a leading voice advocating for human rights, especially through its Universal Declaration of Human Rights (UDHR), although many other national and international organizations have also made the definition and promotion of human rights central to their activities.5
What Is Social Justice?
As with human rights, it is worth asking whether such a thing as social justice actually exists, or whether, in the words of the philosopher Friedrich Hayek, social justice is a "mirage."6 Rather than engaging in the debate as to whether social justice is a human invention or an eternal verity, this chapter instead explores the most important, often competing, definitions of social justice that have been proposed.
There are as many different definitions of social justice as there are differing conceptions of justice itself. The common element across the various perspectives is that social justice is achieved when the distribution of opportunities, resources, and rights is equitable, or in simpler terms, fair. A brief, general outline of some of the most prominent conceptions of social justice in the Western tradition is helpful before turning to critiques and alternative views.
What Is the Purpose of Government?
There is no unanimity on the question of the proper purpose of government, as different individuals have proposed different answers at different times. In the mid-1600s, the political philosopher Thomas Hobbes argued that if governments didn't exist—that is, if individuals lived in a "state of nature"—then the lives of humans would be "solitary, poor, nasty, brutish and short."43 For Hobbes, then, the principal purpose of government would be to remove the people from the state of nature and to promote their security.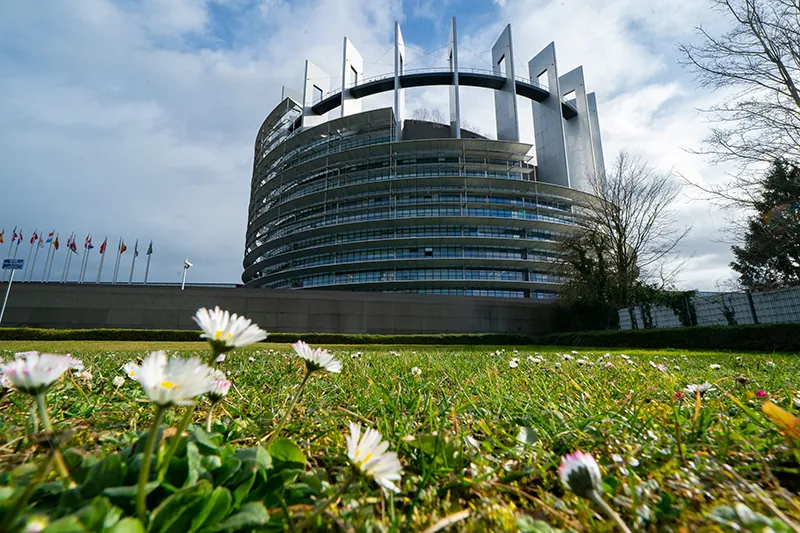 But how would a government arise? Hobbes's answer was that governments would be established through what is called a social contract. A business contract is an agreement between two or more parties regarding the specific rights and obligations of each party. You likely signed such a contract for your phone: you agreed to provide a set amount of money to receive a specific package of phone services. A social contract, in contrast, is not an actual contract but a metaphorical one. It contains two main elements. First, the individuals involved decide to collectively give up some of the freedoms they had in the state of nature, such as the freedom to commit violence against each other. Second, they delegate the authority and power to enforce this contract to a person (such as a king) or assembly of people (say, a parliament)—that is, to the state.
English philosopher John Locke had a more benign view of human nature. He believed that in the state of nature, humans would have complete liberty to live their life as they saw fit, without interference from others.44 In Locke's view, all God's children are forbidden to deprive each other of "life, health, liberty, or possessions." Disputes could nonetheless arise, leading to violence, which would become self-perpetuating unless there was an entity—the state, again created through a social contract—to prevent wars from breaking out and to end them when they do. Because conflicts could arise over life, health, liberty, and possessions, the social contract would need to protect them.
In the 1700s, Scottish philosopher David Hume reasoned that the primary purpose of government was to provide public goods. A public good is a resource that a) benefits everyone, because it cannot be withheld from anyone and b) is not used up when individuals benefit from it. Streetlights, clean air, and national defense are examples of public goods. Everyone using streets benefits from streets that are well lit, and the light cannot be withheld from anyone traveling down that street. Because streetlights (and other public goods) can be expensive, no one has a personal incentive to put them up. Unless some collective entity (such as a government) provides public goods, they will not be produced in sufficient quantities. To provide public goods, governments impose taxes, issue threats, or provide incentives. For Hume, the social contract expanded its purpose to include the governmental provision of public goods, with governments having the power to impose and collect taxes on the public to pay for these goods.
Purpose in Principle
If Hobbes, Locke, and Hume are correct, one might conclude that the two most fundamental purposes of government are to protect individuals from one another and to provide public goods (taken together, to promote the general welfare). Through the social contract, citizens agree to give up some of their liberties and their resources in return for protection and public goods. This raises the social contract question: How much liberty should people give up, and how much government (protection and public goods) do they need? If there were no law enforcement, people might have near-total freedom (I can do anything I want without fear of arrest!) but presumably very little order. If there were law enforcement officers at every corner, there might be lots of order but at the cost of highly restricted liberties. What is the right balance? There is no simple answer. This tension between liberty and order, which Hume identified in his essay on the "Origin of Government,"45 remains one of the most important challenges to designing governments and choosing public policies and the major point of disagreement between those wanting freer societies and those wanting more orderly ones.
One of the most eloquent statements regarding the purposes of government can be found in the preamble to the United States Constitution:
We the people of the United States, in order to form a more perfect union, establish justice, insure domestic tranquility, provide for the common defence, promote the general welfare, and secure the blessings of liberty to ourselves and our posterity, do ordain and establish this Constitution for the United States of America.
According to the preamble, the government's purpose is to serve the people, provide for peace and prosperity, protect liberty, and promote justice. Has the American government succeeded in providing all of these things to all of its citizens? Certainly it did not initially; when the Constitution was written, women and Native Americans were not protected by its provisions, and Black people were considered property, without any citizenship rights. Even today there is heated debate as to whether the US government has fulfilled its fundamental purposes.
Purpose in Practice
Did you know that the powerful concepts embedded in the US Constitution also formed the preamble to the Constitution of the Confederate States of America, the enslaving states that broke away from the United States prior to the American Civil War?46 Just as no country completely fulfills the goals of the Universal Declaration of Human Rights (UDHR), there is no guarantee that the high aspirations and purposes incorporated into a nation's foundational documents will be put into practice or even that people will agree on what these foundational documents truly say.
Constitutions are not written by angels: they are written and implemented by groups of individuals who have their own self-interests and biases as well as their own view of the common good. Regarding the US Constitution, evidence suggests that the economic interests of the founders were certainly important—the framers had their own class interests to protect—but that other factors, such as their ideological beliefs, the opinions of their constituents, and their view of what was best (in the public interest) for their state were equally important.47
History is replete with evidence that the actual purposes of those serving in government align most with preserving or expanding their power, even though they may claim they are acting in the public interest. Consider Turkish President Recep Erdoğan. Ostensibly to protect the country from perceived external and internal threats, Erdoğan has dramatically consolidated his power and the power of his inner circle, leading the formerly democratic country in the direction of authoritarianism. Around the world, numerous countries have used the pretense of the COVID-19 pandemic to become more authoritarian, emphasizing obedience to rulers at the expense of the rights of the citizens.
Individuals are often willing to sacrifice some liberty if doing so helps protect them from real or perceived danger (think about increased screening at airports with the stated goal of preventing terrorist attacks), and governments can take good-faith steps to protect their citizens. Still, it is likely that governments expand their powers primarily for their benefit, not for the benefit of their citizens.
Erdoğan Moves to Consolidate Power After Failed Military Coup
Questions regarding the unsuccessful July 15, 2016 attempted military coup in Turkey suggest that Turkish president Recep Erdoğan may have had some role in arranging the coup to provide a pretext for his efforts to consolidate his political power.
Who Should Rule?
If governments exist to protect their citizens and those citizens' rights, who should rule the government?48 The possibilities range from a single person with sole and supreme power, to all citizens, with each participating with equal importance in making decisions. In ancient Egypt, the pharaohs ruled for thousands of years under the accepted belief that they were gods. To early Greek philosophers, the rulers should be those best fit to rule: the virtuous philosopher-kings. Today, those countries ruled by a single person—countries such as North Korea, Saudi Arabia, Syria, and Turkmenistan—justify this on the basis of divinity, virtue, or both.
Many countries—China, Cuba, and North Vietnam, for example—are constituted on the belief that one party should rule because only that party can represent the true will of the people. The Chinese Communist Party believes that it is the sole legitimate source of political power in that country and thus should make all political decisions.
The view that "we, the people" should rule is at the heart of democratic political theory. Most countries in the world today proclaim that they are democracies. But labeling a country a democracy does not answer three main questions each country must ask about who should rule.
Who comprises the "we"? All countries limit their "we" to certain groups. The United States did not grant the vote—the ability to participate in making ruling decisions—to African Americans or to women for much of its history, and even today many states are trying to make it harder to vote. Most countries only allow citizens to vote; some countries expand this right to noncitizens.
How much power should citizens have? In a pure direct democracy, all political decisions are made collectively by all voters. No country today practices pure direct democracy, for both practical and philosophical reasons. Practically speaking, how do you get millions of people together to discuss and vote on every issue? Philosophically, many believe it is reasonable to ask whether voters are wise and knowledgeable enough to make all of a country's political decisions and still have time and room in their lives to do all the other things that make a society. Instead, most democratic countries are representative democracies, in which voters elect individuals to represent their interests within a legislature.
Is democracy better than other forms of government? This is debatable. Former Prime Minister of the United Kingdom Winston Churchill is famously quoted as saying that "democracy is the worst form of Government except for all those other forms."49 Since antiquity, political philosophers and practitioners have worried that democracy will inevitably become mob rule, with citizens who—rather than make wise decisions in the public interest—seek to exploit minorities, rob the wealthy, and otherwise favor policies and leaders who are nasty and brutish, as Hobbes feared regarding the absence of government. According to some, rather than expanding the right of the people to rule, "ignorant and incompetent" voters—that is, most of them—should be excluded from political decision-making.50
Political philosophy seeks to comprehend the answers to questions concerning the nature of human rights, social justice, and the purpose of government. Political philosophy is not automatically translated into political practice. In practice, human rights, social justice, and governmental purposes are determined by real people in real situations. As a result, it is necessary to turn to the actual behavior of actual humans.
As you will learn if you take a course in psychology, social science has four main goals: to describe, explain, predict, and (sometimes) change behavior in general. To the extent that political science seeks to do the same things in the more limited realm of political behavior, it both relies on psychological principles and contributes to them. Political psychology is the subfield of political science that focuses on the mental processes that determine how individuals behave when they engage in or withdraw from political activity.
One of the most influential studies in political psychology (cited over 20,000 times by other scholars), written in 1950 but especially relevant today, is The Authoritarian Personality.51 It tries to answer questions like "What makes a fascist? Are there character traits that make someone more likely to vote for the far right?" The authors answer their question by claiming that a fascist is a person with certain character traits developed in childhood (such as aggressiveness, destructiveness, and cynicism, among many others) and that people with these traits will be more likely to vote for candidates who are ultranationalist, authoritarian, and nativist. This book unleashed a massive amount of research on whether there are political personalities, how to define them, and what impacts they have on political behavior. Should you take a course in psychology, you will learn more about human personality.