By the end of this section, you will be able to:
Assess Kennedy's Cold War strategy
Describe Kennedy's contribution to the civil rights movement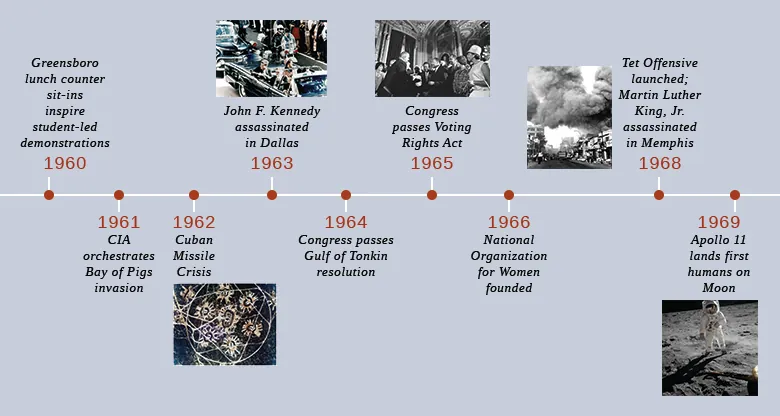 In the 1950s, President Dwight D. Eisenhower presided over a United States that prized conformity over change. Although change naturally occurred, as it does in every era, it was slow and greeted warily. By the 1960s, however, the pace of change had quickened and its scope broadened, as restive and energetic waves of World War II veterans and baby boomers of both sexes and all ethnicities began to make their influence felt politically, economically, and culturally. No one symbolized the hopes and energies of the new decade more than John Fitzgerald Kennedy, the nation's new, young, and seemingly healthful, president. Kennedy had emphasized the country's aspirations and challenges as a "new frontier" when accepting his party's nomination at the Democratic National Convention in Los Angeles, California.