Learning Outcomes
By the end of this section, you will be able to:
1

Describe the Gap Model of Service Quality.

2

List and describe the dimensions of service quality.
Dimensions of Service Quality
While we're still on the subject of customer satisfaction, let's take a look at still another model that aids marketers in better understanding customer satisfaction: the Gap Model of Service Quality (sometimes also known as the Customer Service Gap Model or the Five-Gap Model), first proposed in 1985. The importance of this model is that it demonstrates that customer satisfaction is essentially a function of perception. In other words, if the service provided meets or exceeds customers' expectations, they will be satisfied; if not, they will be dissatisfied, likely as a result of one of the customer service gaps presented below.27
According to the model (see Figure 11.11), there are five major gaps or potential inconsistencies organizations encounter in seeking to meet customers' expectations of the customer experience.28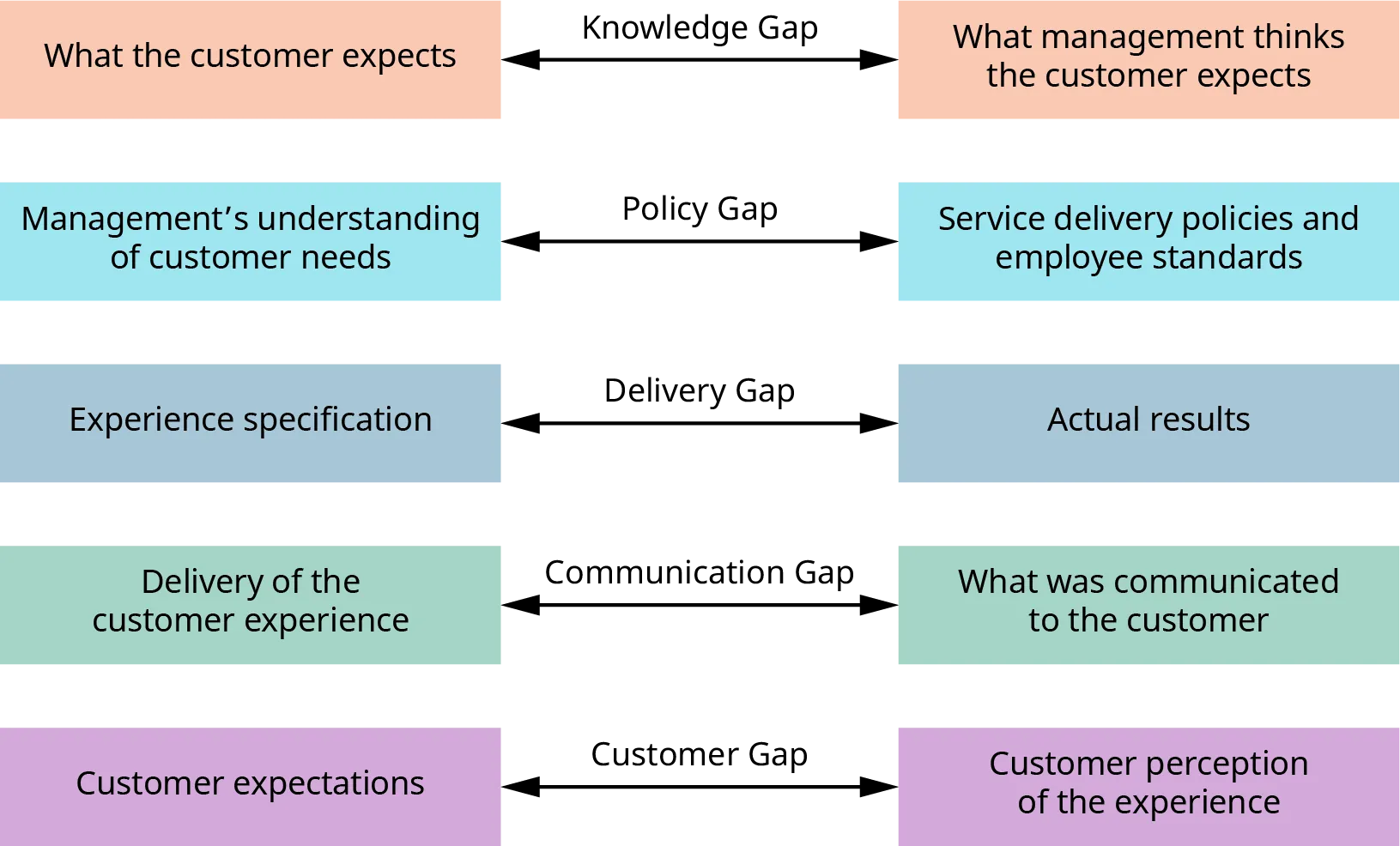 The gaps are:
Gap 1—knowledge gap: the difference between customer expectations and what managers think they expect
Gap 2—policy gap: the difference between management's understanding of the customer's needs and how they translate that understanding into service delivery policies and standards for employees
Gap 3—delivery gap: the difference between the experience specification and the actual results of the service
Gap 4—communication gap: the difference between the delivery of the customer experience and what is communicated to the customer
Gap 5—customer gap: the difference between the customer's expectations of the service or experience and their perception of the experience
Let's look at each one of these gaps in a little more detail.
The RATER Model
In their book Delivering Quality Service, researchers Valerie Zeithaml, A. Parasuraman, and Leonard Berry identified five dimensions of service that customers use when evaluating service quality. Their research pointed to the fact that these five dimensions result in service excellence and lead to higher customer loyalty. This model is sometimes known as the RATER framework of service quality.34 Refer to Figure 11.12 for a visual representation of the RATER framework.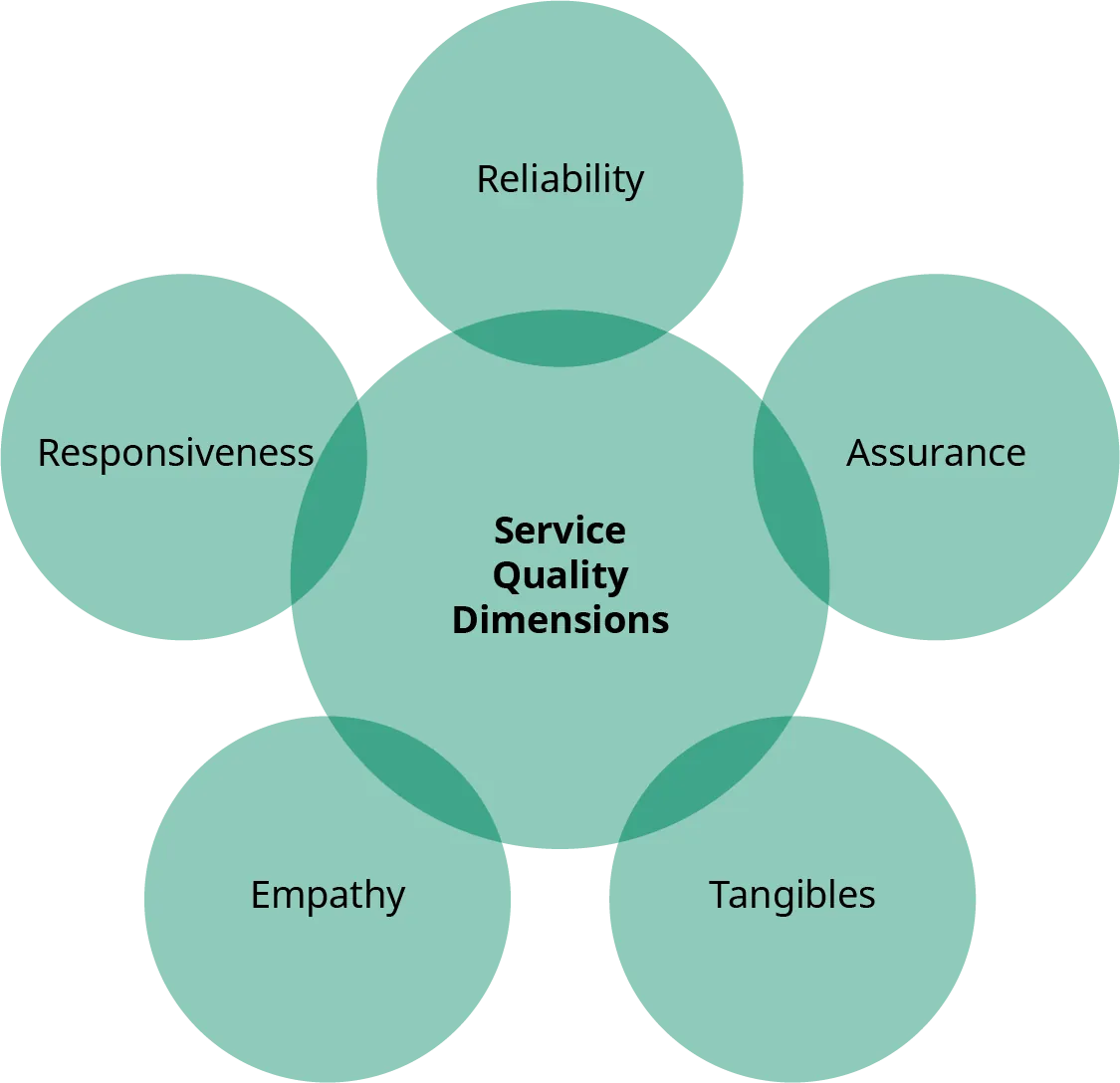 Let's explore each of these dimensions (represented by the acronym RATER) in some detail:
Knowledge Check
It's time to check your knowledge on the concepts presented in this section. Refer to the Answer Key at the end of the book for feedback.