In this section, we use the example of Virtual Co. to work through the entire process of preparing the company's statement of cash flows using the indirect method. Virtual's comparative balance sheet and income statement are provided as a base for the preparation of the statement of cash flows.
Review Problem: Preparing the Virtual Co. Statement of Cash Flows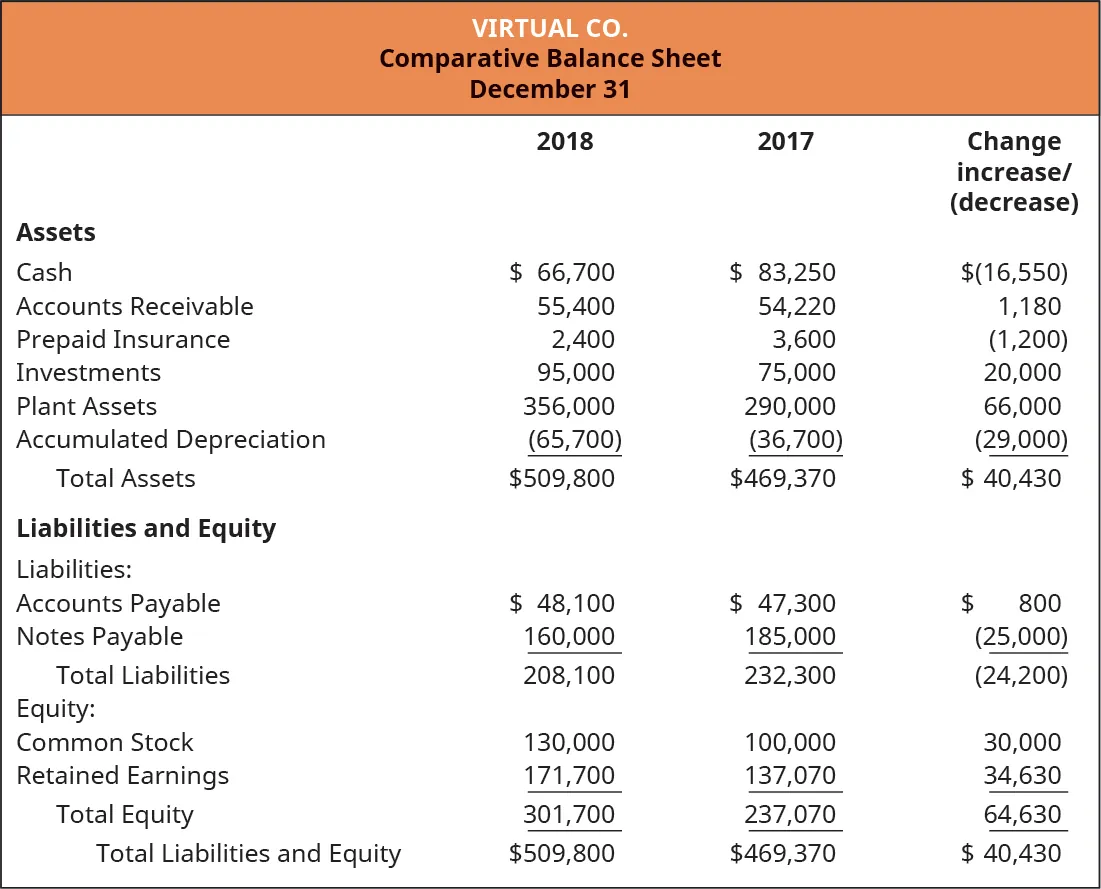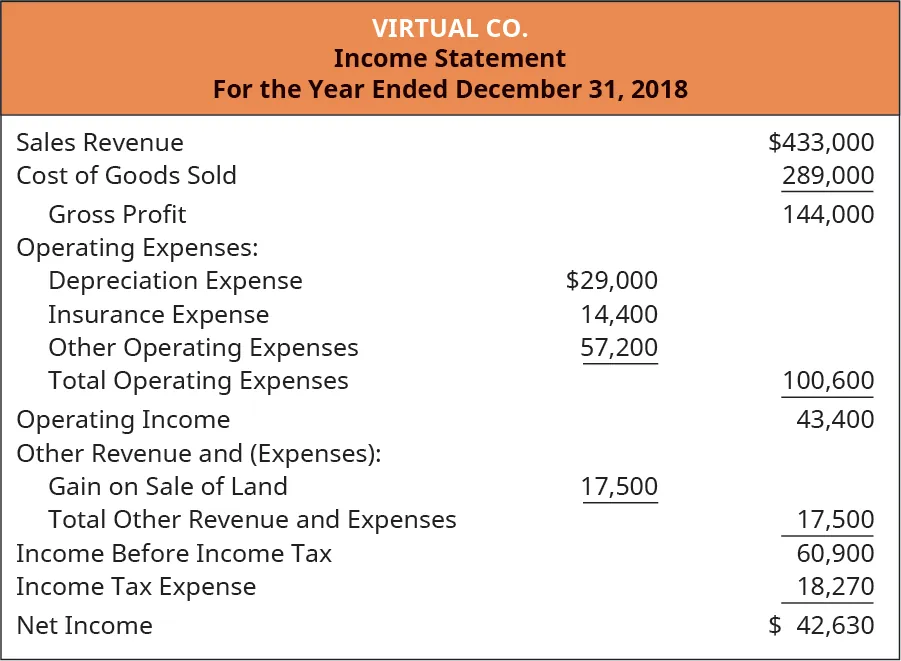 Additional Information
The following additional information is provided:
Investments that originally cost $30,000 were sold for $47,500 cash.
Investments were purchased for $50,000 cash.
Plant assets were purchased for $66,000 cash.
Cash dividends were declared and paid to shareholders in the amount of $8,000.
Directions:
Prepare the statement of cash flows (indirect method), for the year ended December 31, 2018.