Critical Thinking
34
.
The protist shown has which of the following?
pseudopodia
flagella
a shell
cilia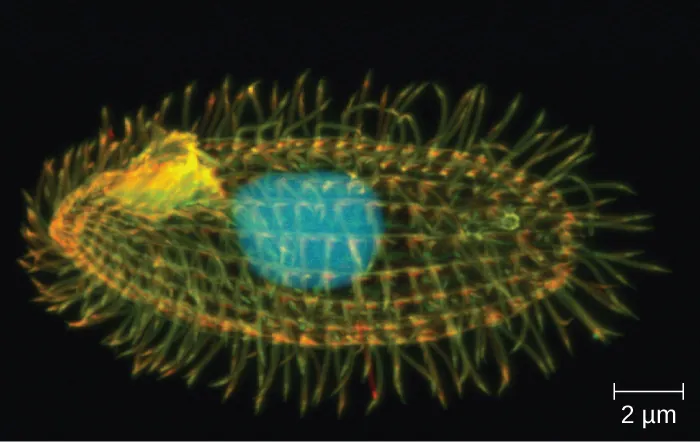 35
.
Protist taxonomy has changed greatly in recent years as relationships have been re-examined using newer approaches. How do newer approaches differ from older approaches?
36
.
What characteristics might make you think a protist could be pathogenic? Are certain nutritional characteristics, methods of locomotion, or morphological differences likely to be associated with the ability to cause disease?
37
.
Given the life cycle of the Schistosoma parasite, suggest a method of prevention of the disease.
38
.
Which of the drawings shows septate hyphae?

39
.
Explain the benefit of research into the pathways involved in the synthesis of chitin in fungi.