Short Answer
29
.
Explain in your own words Pasteur's swan-neck flask experiment.
30
.
Explain why the experiments of Needham and Spallanzani yielded in different results even though they used similar methodologies.
31
.
How did the explanation of Virchow and Remak for the origin of cells differ from that of Schleiden and Schwann?
32
.
What evidence exists that supports the endosymbiotic theory?
33
.
What were the differences in mortality rates due to puerperal fever that Ignaz Semmelweis observed? How did he propose to reduce the occurrence of puerperal fever? Did it work?
34
.
What is the direction of water flow for a bacterial cell living in a hypotonic environment? How do cell walls help bacteria living in such environments?
35
.
How do bacterial flagella respond to a chemical gradient of an attractant to move toward a higher concentration of the chemical?
36
.
Label the parts of the prokaryotic cell.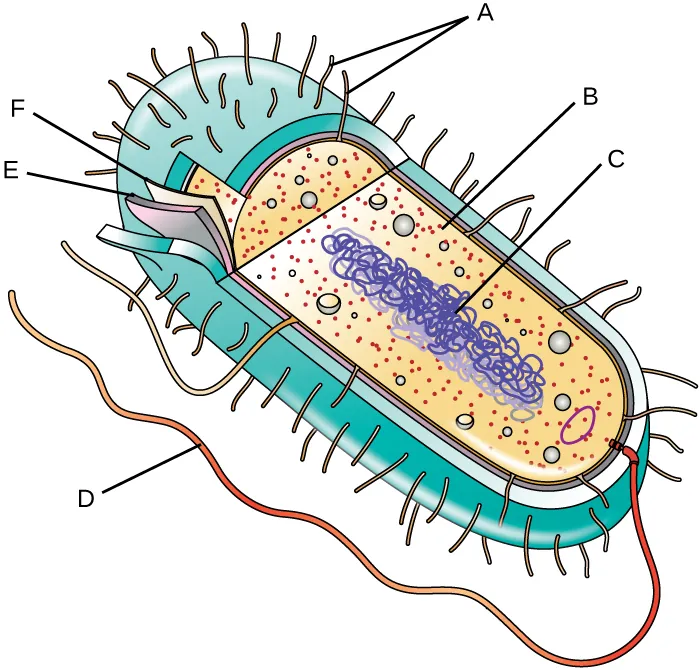 37
.
What existing evidence supports the theory that mitochondria are of prokaryotic origin?
38
.
Why do eukaryotic cells require an endomembrane system?
39
.
Name at least two ways that prokaryotic flagella are different from eukaryotic flagella.