Critical Thinking
49
.
Name each of the structures of the respiratory tract shown, and state whether each has a relatively large or small normal microbiota.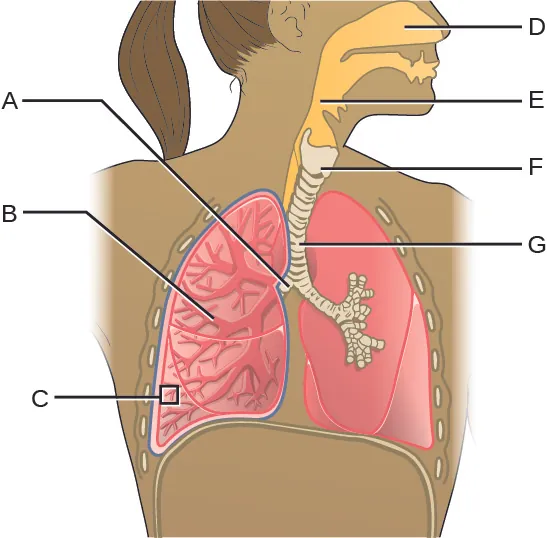 50
.
Cystic fibrosis causes, among other things, excess mucus to be formed in the lungs. The mucus is very dry and caked, unlike the moist, more-fluid mucus of normal lungs. What effect do you think that has on the lung's defenses?
51
.
Why do you think smokers are more likely to suffer from respiratory tract infections?
52
.
Why might β-lactam antibiotics be ineffective against Mycoplasma pneumoniae infections?
53
.
Why is proper antibiotic therapy especially important for patients with tuberculosis?
54
.
What role does the common cold have in the rise of antibiotic-resistant strains of bacteria in the United States?
55
.
Why is it highly unlikely that influenza A virus will ever be eradicated, like the smallpox virus?
56
.
Why are fungal pulmonary infections rarely transmissible from person to person?