Critical Thinking
36
.
Explain how the discovery of fermented foods likely benefited our ancestors.
37
.
What evidence would you use to support this statement: Ancient people thought that disease was transmitted by things they could not see.
38
.
Why is using binomial nomenclature more useful than using common names?
39
.
Label the three Domains found on modern phylogenetic trees.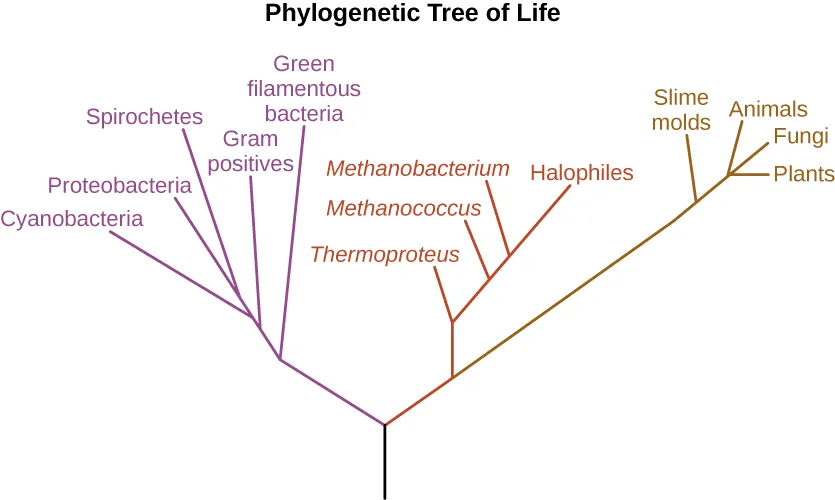 40
.
Contrast the behavior of a virus outside versus inside a cell.
41
.
Where would a virus, bacterium, animal cell, and a prion belong on this chart?